Main content starts here, tab to start navigating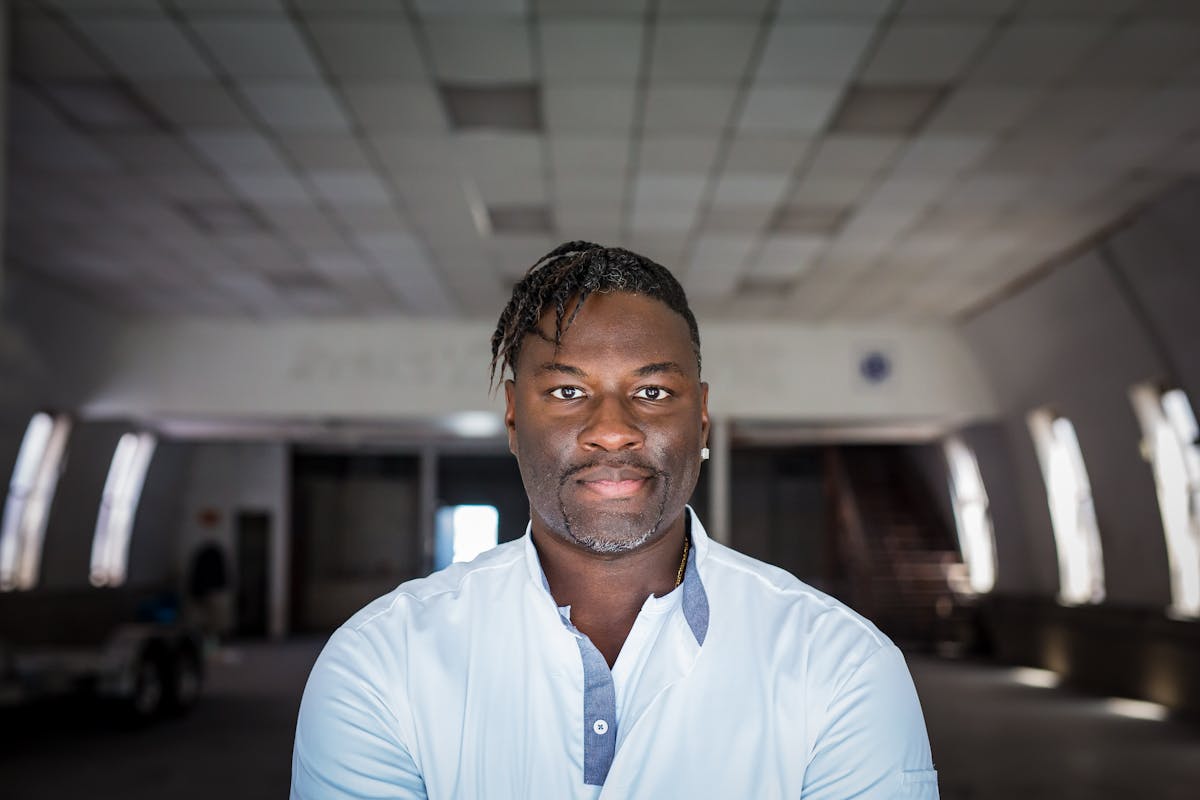 Darryl Bell
Chef & Co-founder
Everything about Kansas City, where Darryl Bell was born – its' history, jazz, and world-class barbecue, had flavored and seasoned his upbringing in countless ways that linger. When he was only 14, his father proudly relinquished the tongs to the family Weber grill to him. Bell started dreaming of being a chef when he was 8, and while his siblings bounded out of the house to play outside in summertime, he spent hours watching "Julia & Jacques Cooking at Home" or hunkering down over the stove cooking up pots of lentils and pans of hot-water corn bread for the family.
After graduating from culinary school in Kansas, he became Chef De Cuisine at Benton's Steak & Chop House – back then a place of tradition treasured by Kansas Citians. Quickly realizing the endless learning opportunities in the world of cooking, he moved to California to join Thomas Keller's Restaurant Group and rose over seven years to the Executive Sous Chef position at Bouchon Bistro. Other kitchens he's been fortunate to have been a part of are Alinea in Chicago, Etoile in Yountville, Michel Troisgros in Tokyo and most recently as the Chef De Cuisine of Press in St. Helena.
Bell embarked on his first entrepreneurial venture in 2011 when he decided to commercialize his own BBQ sauce. Named after the major thoroughfare that divides Kansas City, MO and Kansas City, KS ; Stateline Road BBQ Sauce had his hometown written all over it. The brand was created out of his dedication to giving back. As such, 20 percent of proceeds from sales of his products are split and donated to two children's nonprofits, No Kid Hungry and the Rafiki Foundation. Those endeavors have already raised more than $20,000.
While having a meaningful career in fine dining restaurants, there is no denying that barbecue continues to draw his heart and soul back to itself. Working with the ever-changing force of smoke and fire. Accepting that they're alive and not stagnant. Seeing them transform textures, aromas and flavors. It's always a new experience, one that takes him back home to his first cook at 14. For Bell, sharing this sentiment and experience with Napa diners is what he is most excited for in his new Stateline Road Smokehouse project that will open in Napa Valley early 2023.